The main objective of the Progressive Party of the Maldives (PPM)'s internal elections is to "defeat India" in next year's presidential election, the party's President and former President of Maldives Abdulla Yameen Abdul Gayyoom has said.

PPM's internal polls began at 10:00 am on Saturday in Male' City and some islands, and ended at 4:00 pm.

Speaking to reporters at the polling station in Male', President Yameen said the candidates who win the election will be taking on a very important responsibility. It is to win the upcoming presidential election and "defeat India", he said.

"I urge everyone to work towards this [goal]," he said.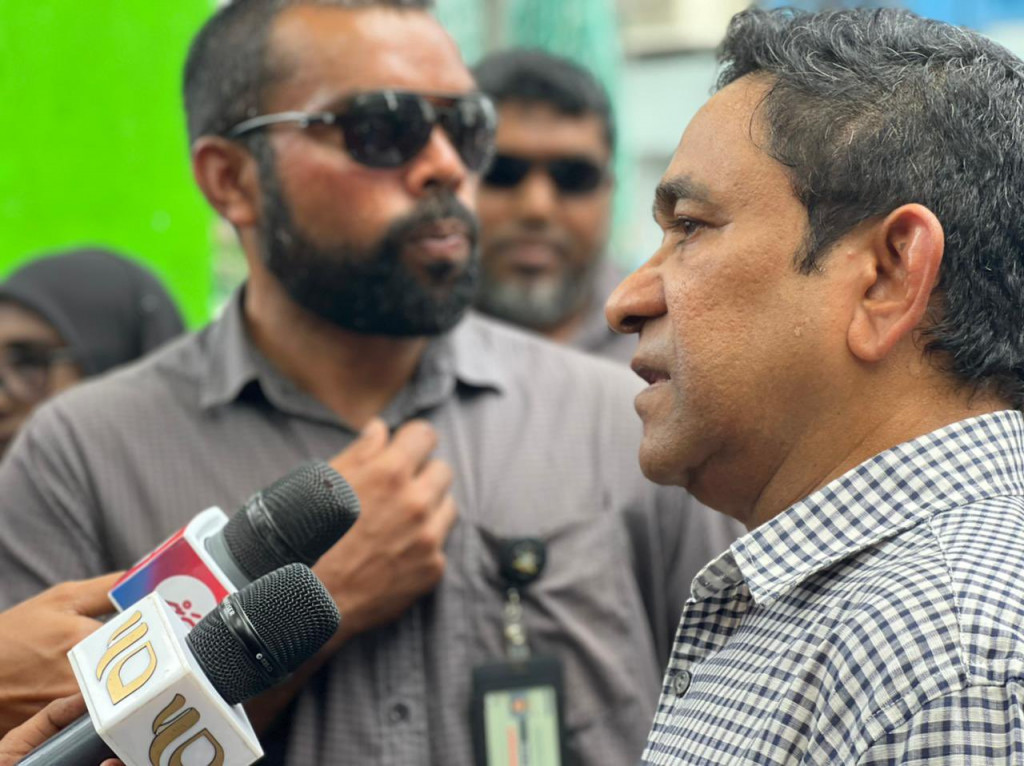 Yameen said he was satisfied with the arrangements for the PPM's internal elections and voter turnout. He said party members had interest in the election, and that the election is being conducted democratically. He urged the unsuccessful candidates to continue forward with PPM's ideologies.

Yameen also denied claims that he and other senior members of the party's leadership campaigned for certain candidates. He said that as the party president, he has worked to protect the rights of all candidates.

Yameen's comments regarding India refer to the party's India Out movement. Spearheaded by Yameen, the main opposition is carrying out an 'India Out' campaign to drive out Indian military personnel stationed in the Maldives. Despite assurances by the government that India poses no risk to the Maldives, the opposition continues to assert that India exerts undue influence on the Maldives and threatens national security and the country's independence