Maldives stall huge hit at ITB fair
The ITB fair held in Germany was opened to the public and the stall representing Maldives proved an instant hit with the locals.
The world's largest tourism fair, ITB, was opened to the public on Saturday and Maldives' stall quickly became the main attraction.
Maldivian music and dance style was especially admired by the Germans and they had been very keen on tasting Maldivian culinary creations.
The unique concept portrayed at the Maldives' stall by the Maldives Marketing & PR Corporation (MMPRC) was what made it a huge success among the audience.
Service was provided by exhibitors dressed in traditional clothing while the dancers and band received huge rounds of applause.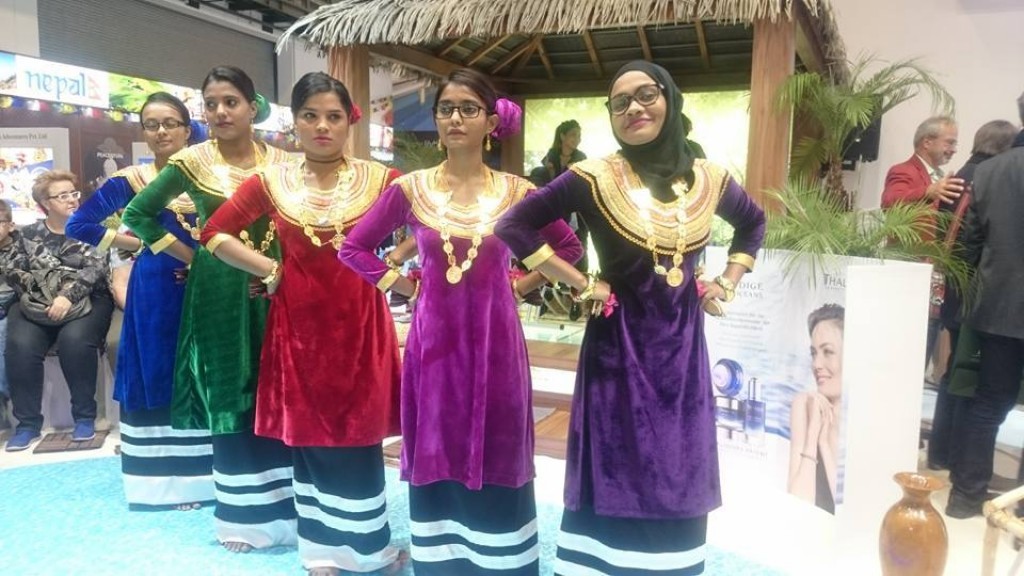 ITB fair accommodates over 10,000 exhibitors from over 180 countries, including all the big names from the travel industry and all the innovative services and products. The exhibition space for this fair today is 160,000 m². 88 companies of the Maldives took part in the fair this year.