With guesthouse ventures or 'local tourism' budding across various atolls the pristine beached island nation has started welcoming holidaymakers on a budget or seeking island-hopping adventures.
The atolls with a generally pleasing aesthetics of nature have started exploring this to their advantage by starting up guesthouse ventures.
One such atoll which is well regarded for the guesthouses it caters to tourists will be Alif Alif atoll. An atoll that already boasts some great resorts.
Conventionally guesthouse ventures pop up in locally inhabited islands and Ukulhas of the said atoll is regarded as the ideal destination for the venture over several reasons.
Cleaner environment, greener environment!
Most of the locally inhabited islands are infested by the vice of stacked up garbage or absence of proper waste disposal methods. Some of the islands are victims to excessive littering on its streets, alleys and roads.
However, Ukulhas has had a smarter people living in it as they long back pushed for the 'cleaner environment' prospect. In 2011 the island's council initiated a professional waste management service through which the authority collects and disposes all waste materials collected from residences.
The islanders have also cooperated with the island's council in completely ceasing public littering.
In addition to this, some of the waste items are used to create compost or similar fertilizers used in agricultural purposes.
Easy access, easy travel!
Some of the islands that are attempting to boost their own guesthouse ventures face dire circumstances like the uneasy travel routes or methods through which people reach these islands.
Ukulhas has its own speedboat service taking two trips per day, with a fare price of MVR250 per person. The trip by speedboat takes an hour and half.
Government Maldives Transport and Contracting Company (MTCC) has an established ferry service between the Maldives capital and Ukulhas that takes only a mere MVR50 from anyone's expense.
A pristine beach!
A Maldivian island without a white and sandy beach may not be included in the top-pick lists of any tourist visiting the island nation to experience it. Maldives is identified by the white sandy beaches on almost all of its islands.
The island of Ukulhas is blessed with a pristine beach that is kept at its best aesthetics by the locals. The elongated sandy-beach at the island's tip is a tourist hot-spot.
Variety of restaurants and cafes
Many budget travelers who have experienced the 'island life' of Maldives have left multiple complains on booking sites regarding the low-range of food spots or restaurants in islands that have become well regarded as 'guesthouse islands.'
The small yet beautiful island of Ukulhas already boasts of six distinct restaurants that delivers international cuisines suiting anyone's food requirements and soothing everyone's taste-buds.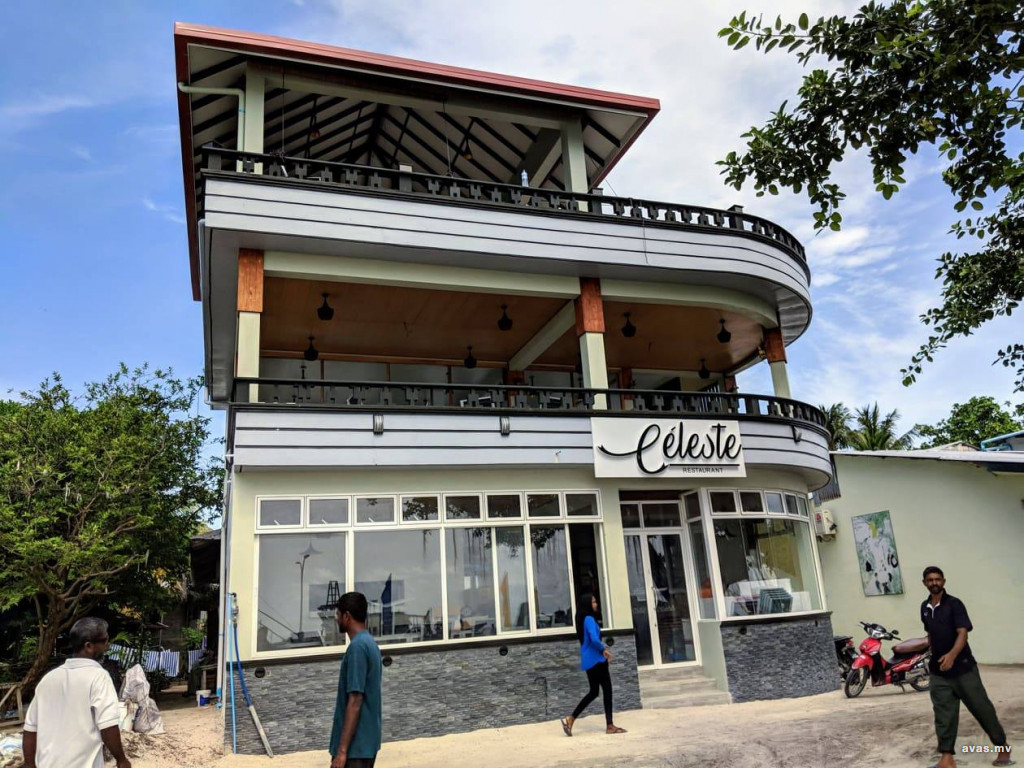 These restaurants have been designed for comfort while the prices on food are generally lower compared to the capital.
24 Guesthouses!
An island with a population of just 1,500. A considerate island council that manages the waste from all of the island's residences. A community of cooperative and smart people thriving to push for a greener environment.
And twenty-four guesthouses for the holidaymaker to choose from. It would sound like heaven for any traveler who is excited to get their taste of the 'island life.'
The 24 guesthouses deliver an approximate 340 rooms in total while 50 more rooms are expected to be added in 2018; with new guesthouse ventures ready to pop-up. Locals are able to book rooms from these guesthouses between a price range of MVR500 to MVR800.