Home Minister Azleen Ahmed has stated that the acts of one employee of the Maldives Customs Service does not put other employees of the institution in to question.
At a ceremony held at the customs office on Tuesday to award colors of capability and success to customs officers, the Minister said that there was no doubt about the capability of customs officers.
At the ceremony, 600 officers were awarded the color of capability while 79 officers were awarded with the color of success.
The Minister noted that the public sometimes grow weary towards the institution after questions are raised about individual employees.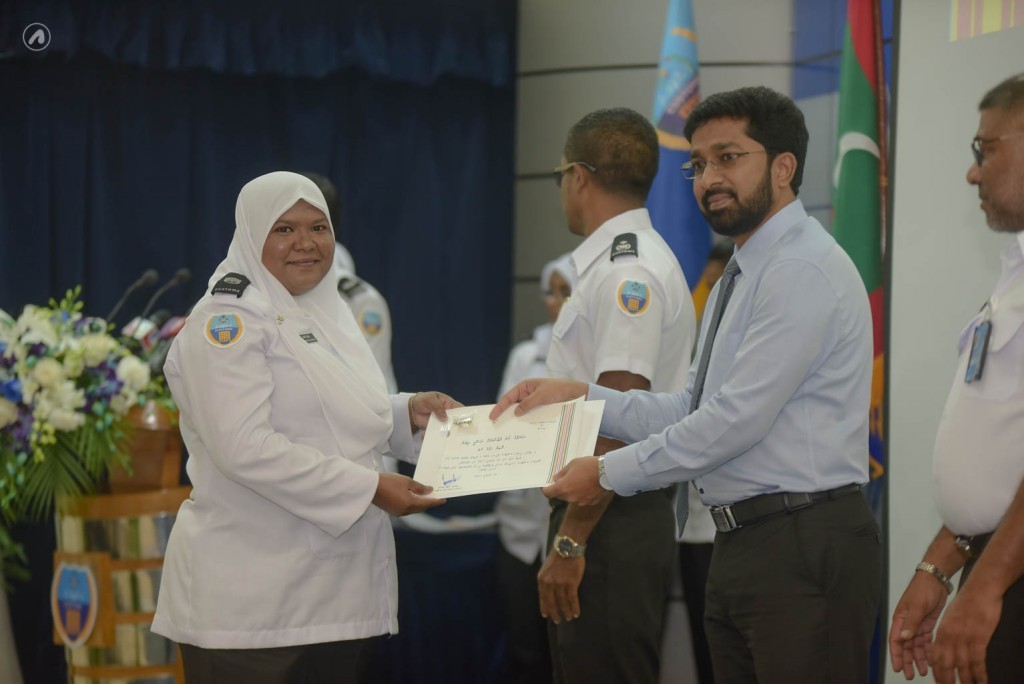 "Even now, we are hearing such rumors. However, we cannot hold the entire institution accountable for the questionable acts of one employee. The integrity of customs employees are better than most other organisations," the Minister said.
The Minister further said that well founded allegations against customs officers would be investigated, and that measures would be taken if such a need should arise, also assuring that no action would be taken against any employee unjustly.
Customs will be awarding the colors to the employees on their 125th anniversary. Customs said that these colors are given to increase the integrity and self pride of customs employees.