Minister of Home Affairs, Imran Abdulla has met with the Turkey's Minister of Interior, Suleyman Soylu. This is the first time a Maldivian Home Minister has met with a Home Minister of Turkey.
During the meeting, the Ministers discussed the development of Maldivian Police services, and Minister Suleyman assured Turkish assistance in improving the condition of correctional facilities in the Maldives.
The government gives high priority to the development of police services, and consistently maintaining the trust in the authority. The government gives special attention to improving the condition of correctional facilities.
As such, the government's vision is to improve the condition of facilities, and maintaining them in a way that does not violate human rights, and establishing the facilities as a means to correct and rehabilitate wrongdoers so that they can functionally re-enter society. Minister Imran has been working to acquire international aid in realizing the visions.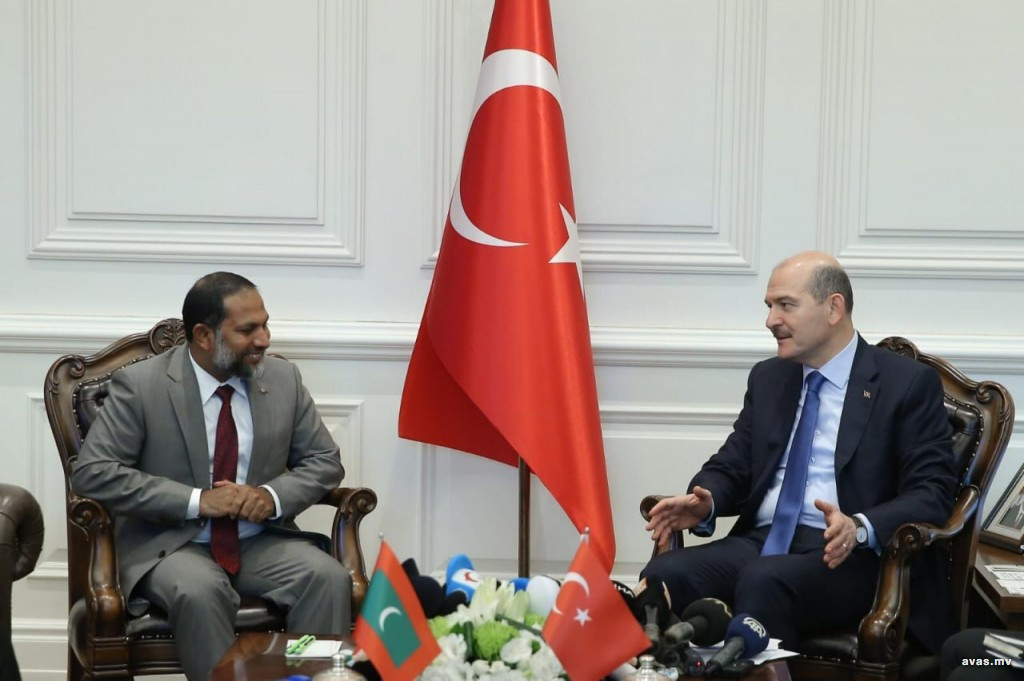 Under the efforts, Male' Jail Annex 1 has been renovated and brought to a higher standard. Dhoonidhoo Jail is also in the process of renovation. Moreover, several officers are also being trained through various programs.
Improving bilateral relations between Maldives and Turkey was also discussed in the meeting between the home ministers.