Young entrepreneur Hassan 'Mandey' Mamdhooh has made a generous donation of medical supplies to the government's main hospital, IGMH and the Maldives National Defense Force (MNDF).
Owner of K-Park Residence and Hanbo Company, Mandey donated 1000 surgical masks, 100 bottles of sanitizer and 100 gown sets each to both entities. The donation was handed over to IGMH on Tuesday night while MNDF received the items on Sunday.

Manday has also made generous donations to the National Emergency Operations Centre (NEOC) and some southern atolls. NEOC received 2000 masks and 100 sanitizer bottles while southernmost Addu atoll received 1500 masks and 96 sanitizer bottles. Ga. atoll received 500 masks and 96 bottles of sanitizer.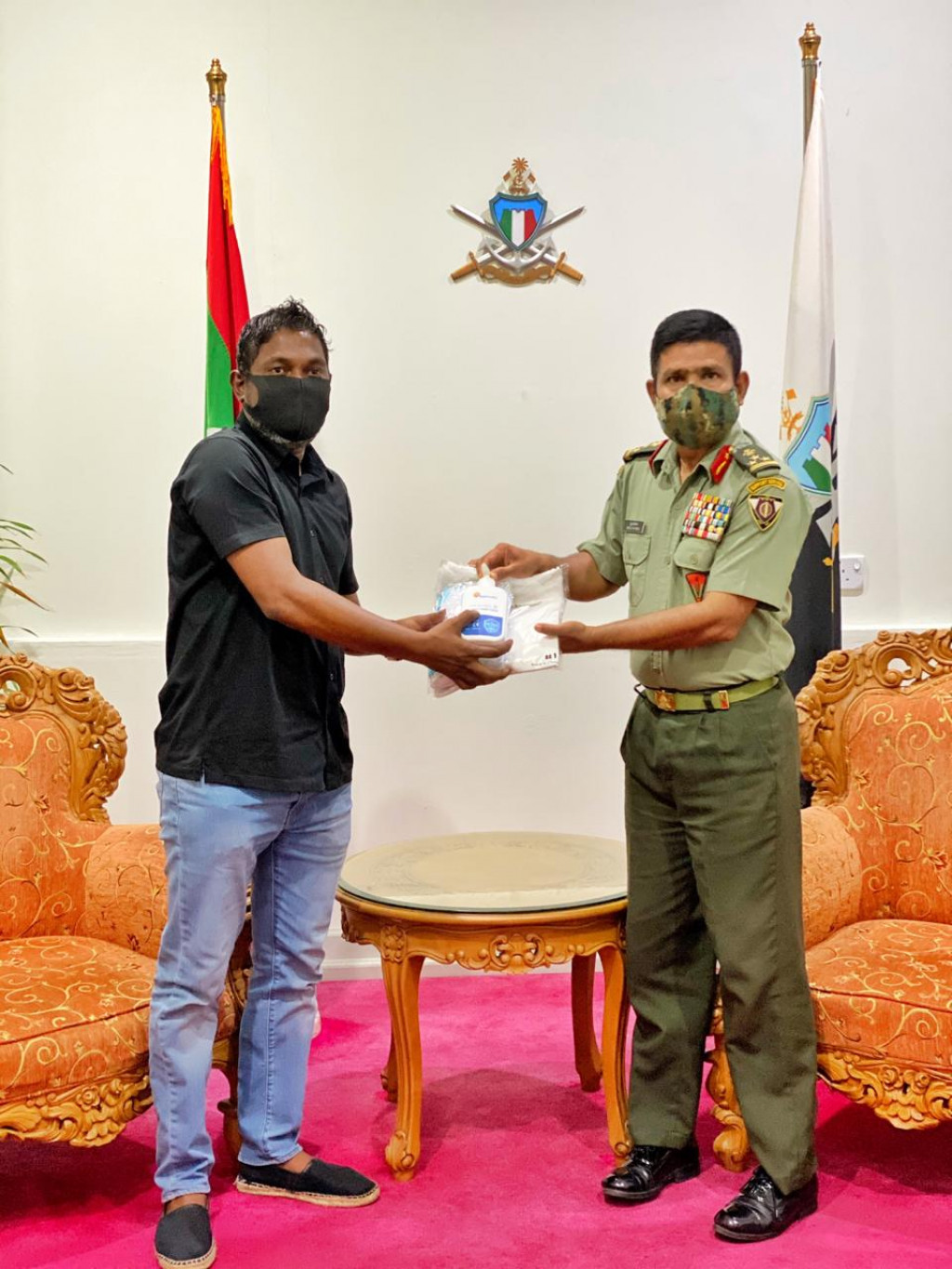 The COVID-19 pandemic has affected over 900 people in the Maldives. Mandey said all businesses must assist the government at this crucial time.

"I believe this is the most crucial time for local businessmen to assist the country and its people. This is the time to stand with the government. I am doing my best [to assist the government in their fight against COVID-19]," said Mandey.

This is not the first time Mandey has made such a donation. Manday, who has played an important role in bringing investors to the Maldives, has provided assistance to many needy people in the past.