Opposing Progressive Congress Coalition took to the streets on Friday despite warnings issued by Maldives Police Service and the Home Ministry.

Maldives' capital, Male' is currently experiencing a spike in COVID-19 cases, and authorities have implemented strict measures to counter the spread of the virus. In this regard, gatherings and other events have been prohibited, and a vehicle ban has been introduced between 6 pm and 6 am.

While the opposition has been carrying out serial protests against the government for a few weeks, both the police and the Home Ministry have said the authorities would not allow the opposition to carry out protests against the guidelines issued by the Health Protection Agency. However, the opposition declared their intent to go ahead with the protest despite the warnings.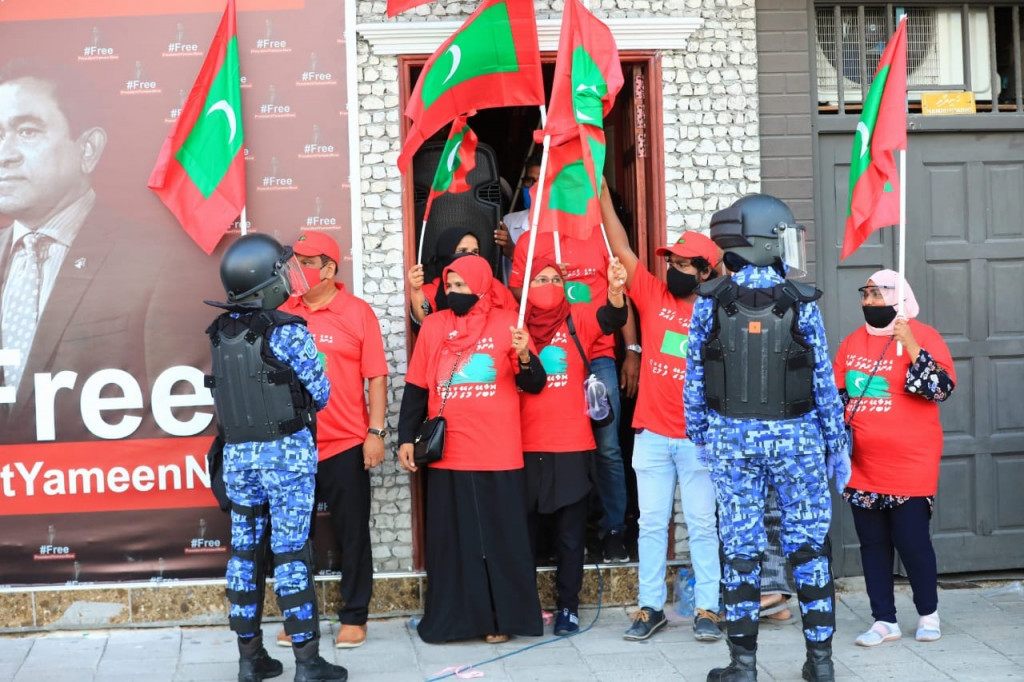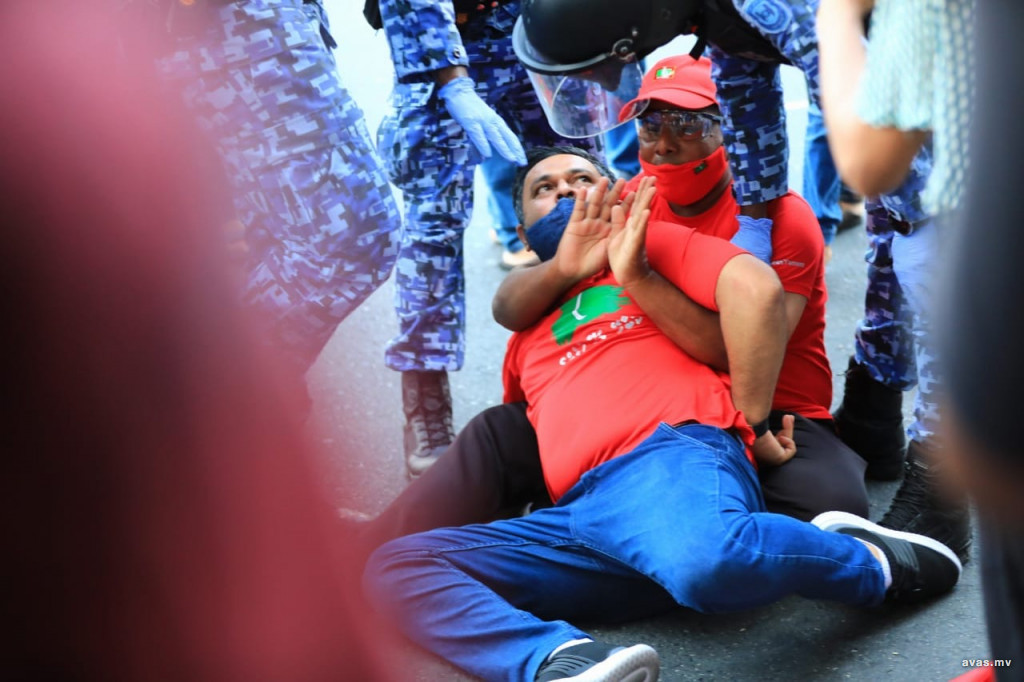 The police on Friday closed the streets leading to Progressive Party's main office on Boduthakurufaanu Magu ahead of the scheduled protest. The police arrested a number of people before the protest started, and blocked the entry-way of the PPM office to prevent those inside the building from joining the protest.

However, supporters gathered in small crowds across different locations in Male' and protested on the streets.

A large number of police were deployed to oversee the protest, and several people were arrested during Friday's event. According to the police, 28 people were arrested, including several MPs. Progressive Coalition's Acting leader and Peoples' National Congress (PNC) President Abdul Raheem Abdulla and Guraidhoo MP Mohamed Ghassan Maumoon are also among the arrested. Some were injured during the police's efforts to break up the protests.