Two people who disappeared while diving have now been found. The missing persons were two employees working in K. Maafushi on the Helengeli Island Resort project.
Maldives National Defense Force (MNDF)'s Major Ibrahim Azim revealed that they received information on their disappearance at 14:35, Friday afternoon.
They began their search shortly upon receiving the report and the two have now been found. Azzam stated that they were found safely by some people on a speedboat of Helengeli Island Resort speedboat.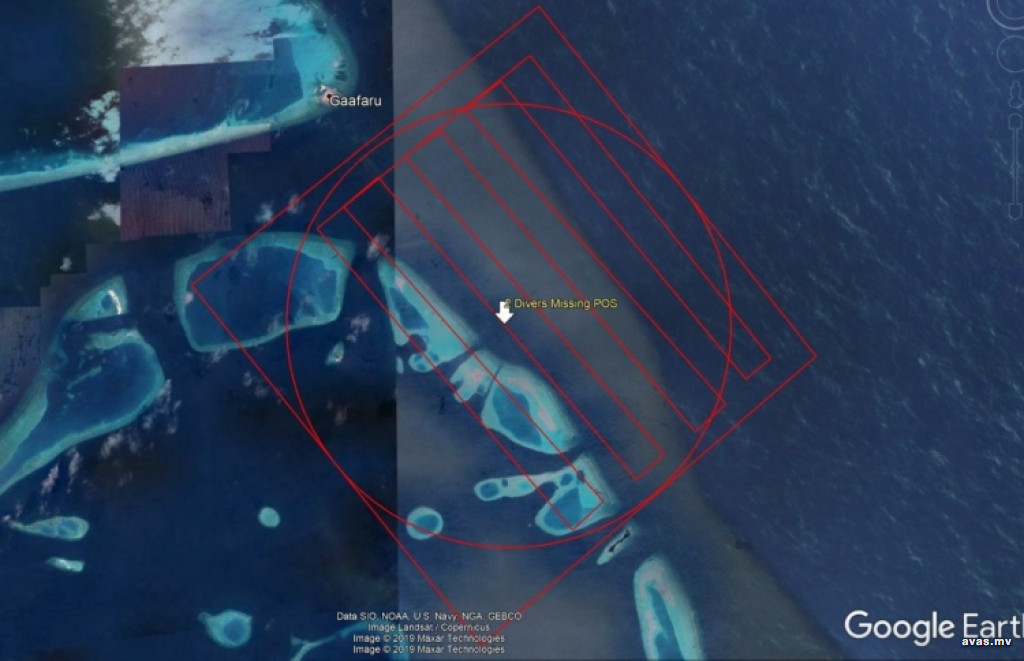 "Both are in good condition", Azzam said.
According to information, the two were British.
MNDF are also currently in search of two missing Maldivians. One was lost in an accident at sea after the dangerous collision of a dinghy boat and a speedboat.
Moreover, MNDF is in search of a Maldivian captain lost while traveling on a boat with two expatriates.